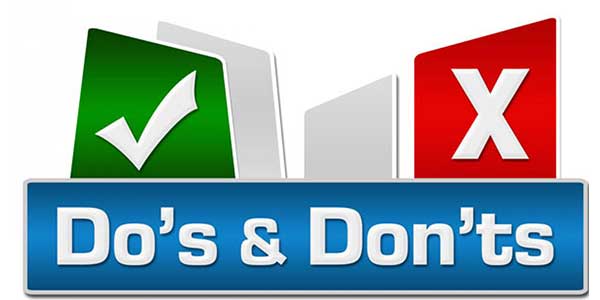 Heart ailments are increasing in the world with each passing day. There are various factors, which are contributing to different kinds of cardiovascular ailments.
Some of these include bad eating habits, sedentary lifestyle, lack of activity, poor lifestyle, high levels of stress, etc. Heart attacks and strokes are among the most common cardiovascular issues that are being faced by people globally.
For treating heart conditions like artery blockage, heart attack, etc. surgery is recommended with which the blockage is removed and smooth blood flow to the heart is ensured. Once the surgery is successfully done, do not think that all is done. The main risk remains at the post-surgery stage. It is very important to follow all the guidelines and instructions so that the best results from the surgery can be obtained.
Mentioned below are some do's and don'ts which need to be followed after a heart surgery.
Diet
Do's for diet – It is recommended to eat a healthy diet after the surgery as it accelerates the healing process. During the period of recovery, it is instructed to eat a balanced diet. Foods which are rich in protein and high fiber should be taken. The cooking oil, which is most suitable for such patients is canola oil. This oil is an excellent source of omega-3 and omega-6 fatty acids. They are also a rich source of monounsaturated fats and is excellent for patients suffering from heart surgery.
Don'ts for diet – Patients recovering from heart surgery must refrain from foods which have high levels of saturated fats as they harm the heart. Bad cholesterol levels rise in the blood with such saturated fats and risks of coronary heart ailments increase. Choose the right cooking oil and prevent foods rich in saturated fats.
Care for the site of surgery
Do's for incision care – It is important that the incisions should be dry and clean all the time. Clean water and soap should be used for cleaning the place gently. If you ever feel that the breast bone, also known as the sternum, pops, moves or cracks with any kind of movement, call the doctor immediately.
Don'ts for incision care – Until and unless you are specifically asked to do, don't apply any kinds of creams, ointments, oils, lotions or dressing to the incision. If you notice other symptoms like opening or oozing of the incision, swelling, drainage, increased body temperature or redness at the incision or in the surrounding area, do not ignore the same.
Medication after the surgery
Do's for the medication – Make sure that the medications that the doctor prescribes after the surgery should be taken as per instructions. The doctor will instruct you on how long the medicines need to be taken. While some of the medicines need to be taken till the time of recovery, some need to be taken life long. You should have a clear chart of medicines that need to be taken so that you don't miss out on any.
Don'ts for the medication – Refrain from taking any kinds of medicines, which are not prescribed by the doctor. If you were taking any medications before the surgery, do not stop taking it before asking the doctor. Avoid taking over the counter medicines like painkillers, etc. as those might impact the prescription medicines and cause serious side effects.
Sleep
Do's for sleep – It is important that you get abundant rest and sleep as that helps in quicker healing. Not getting enough sleep will make you irritable and overtired. If pain medication is prescribed, it should be taken half an hour before bedtime. Also refrain from taking caffeine in any form in the evenings.
Don'ts for sleep – There are many people who complain of have troubled sleep after surgery. There are varieties of reasons which contribute to the sleep problem post-surgery. If the problem persists for long, talk to the doctor. Lack of sleep might cause other changes, including behavioral changes.
Activity after the surgery
Do's for activity – The initial few weeks after heart surgery are very crucial. It is important to follow the activity guidelines for the recovering patient. The doctor will recommend the activities that you are permitted to do. Gradually increase the activities; do not jump to heavy work at once. Try spreading the activities throughout the day. When you feel tired, make sure that you take a break.
Don'ts for activity – Do not start activities immediately post heart surgery. Gradual progression into activities is recommended. Do not lift objects or items, which weight more than 10-20 pounds. Do not climb up stairs many times during the day. Pushing or pulling heavy objects should be avoided immediately after the surgery.